I'm writing to you now from my apartment in Blacksburg. Thanks to all those who sent me good wishes in my trip down – I had sunny and very cold weather, and no problems other than boredom, and the excitement of almost running out of gas at the New York border. There was a good visit with my friend Yuzi in Pittsburgh along the way, and a little watching of the State of the Union. Thanks also to Ira Srole, UU Rochester photographer, who wrote a wonderful little limerick for my departure:
There was a young woman named Ellen
Who made art for a living, not sellin'
She was lovely and fair
Admired everywhere
She'll encircle the globe, like Magellan
How cool is that?!
I got into town Wednesday late afternoon to meet the very nice lady whose Craigslist apartment I'm taking over. We got paperwork and keys sorted out, and I moved my stuff out of my car and all over the living room floor. The past two days have been spent sorting out utilities, hunting for a mattress, buying groceries, and driving around the shopping area scouting things I might need to feather my soon-to-be nest.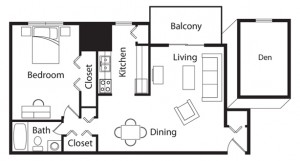 Here are a few pictures from this evening now that my mattress has arrived. Minus photos of the living room because there is rubble everywhere.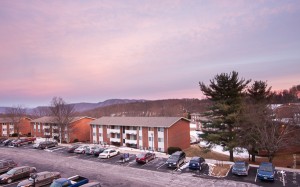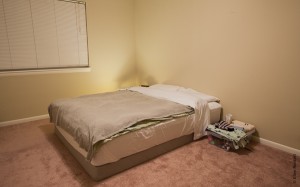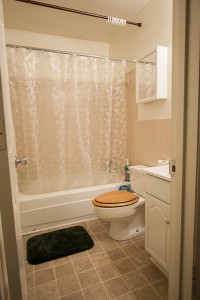 The town seems pleasant and the grocery stores are better stocked than I feared (Wegmans' selection will spoil anyone quickly). The 25 mph speed limit in much of the town will take some getting used to, as will all the southern drawling. On the other hand, today's 50º weather and sunshine has been helping. The apartment is nice, though I do feel rather like I'm living on campus again, with all the students living around me, flyers for activities at the management office on the board, the paid washers in the basement, and the shuttle bus pulling up and beeping every 15 minutes… but, on the other hand, the rent is good!
Work at NewCity starts Monday. Now accepting cards and letters!