Spring is coming – I wake to find the hills draped in mountain mist, a cloud sweeping by. Thumpy music emanates from my neighbor's apartment in celebration. The sweet air curls in the window with that cool gray-brown breath of grass not yet wakened from winter, but green is coming. The silent sounds outside, the stillness of cautious birds rejoicing in a welcome to spring broken by the occasional car or conversation. Spring forward, indeed!
I took a few photos around the UUCNRV's grounds last weekend, so you can see what that's like.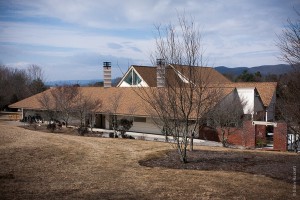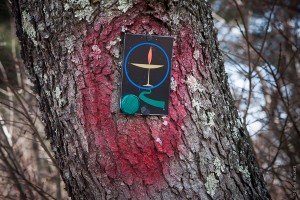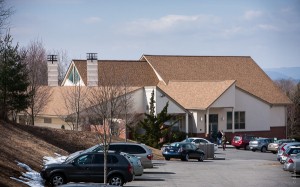 I also went out to the graveyard about a mile from my apartment complex, which is a pretty normal graveyard – so not as cool as Mt. Hope in Rochester – but still interesting, especially given the Civil War soldiers' graves. I've always been fascinated by graveyards: all the names for the reading, all the (literally) buried stories of our ancestors, all the little mysteries of "why this memorial"? Who left these tokens?
Might post another batch of the photos when I've gone through them in more detail.