I finally got around to processing the photos I took two weeks ago when a couple of us from NewCity took a tour of the new office site that's under construction right in the middle of Blacksburg.
Here are our plans for the office in "the Brownstone":

We have the corner block of space on the second floor, which provides a nice view onto Main Street and the top of the Blacksburg Municipal Building. We'll also be one block from Starbucks, which most of the office is excited about. The office will have at least two "coffee bars" as well – people at NC are big consumers of the stuff.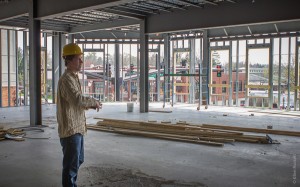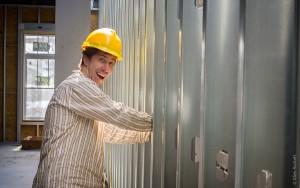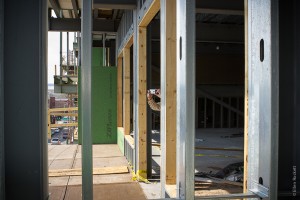 We got to go up on the roof of the building and poke around in the residential areas too: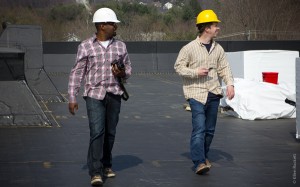 Anthony and Phil doing their impressions of "badass."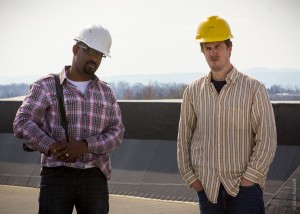 And there was some goofing off at the current office.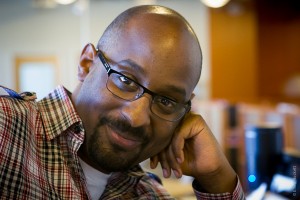 I believe construction is supposed to be finished around the end of the summer and we'll be moving in while the last of the styling goes up around us. In the meantime, we're going to be starting construction on half our current office soon to accommodate new tenants… Everybody budge up!