The past two weeks have been pretty chaotic. After getting back from my weekend in Rochester, the job at hand was getting my head back in Blacksburg, and finishing up preparations to drive to Baltimore for the weekend for the wedding of my college friend Chelsey to her best friend Anna. I was looking forward to visiting some friends for lunch in DC and possibly also in Baltimore, but those plans were curtailed when I got up to Manassas and my car's engine light came on. :(
I got off in Bethesda, where I had planned to meet Maurice and Diana for lunch, and met them at the car dealership where I left my car to get diagnosed an hour and a half before closing time. After a good while talking to the service guy, we wandered off to entertain ourselves for a somewhat nervous two hours while I waited to find out what was wrong.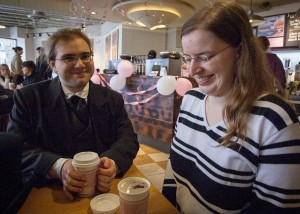 Lunch was very good, but it was overshadowed by three of my engine's coils needing to be replaced, and the service people not knowing how long it would take after they re-opened on Monday, to get the parts and put them in. Thankfully, Piyush from the wedding found a couple of people to come down and pick me up so that I was able to go to the pre-gaming party (badumkshh) Saturday night and the wedding Sunday morning.
So they picked me up and we went off to a game shop in Baltimore, where about fifteen of Chelsey's college friends played group pictionary and a few other games. It was quite interesting to see how people had matured (or not) in the past four years, since I haven't really kept in contact with many of them at all in that time. Their extra-warm welcome after my car problems made me incredibly grateful.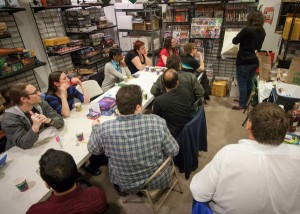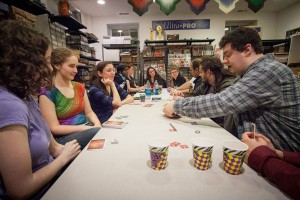 I tried not to stress about my car and how I would get back to Blacksburg and whether I would need to take time off from work just to wait for my car etc etc, too much while I was with them, but it was hard – thankfully I haven't had too many instances of "oh crap… this will be an adventure" on this scale in my life. I was really lucky to be right near Washington DC and to not have my car actually break down, and to be near what turned out to be a very supportive network of friends.
The next morning we all got up and trooped over to the church building Chels and Anna had chosen – as would be expected from Chels, the architecture and decorations she had hand-made were appropriately themed in a sort of traditional fantasy / Disney "Tangled" direction. They had a nice idea of setting out scrapbook paper and note cards so everyone could write or draw (half the group was from various art disciplines and the other was from engineering/CS) cards that could be easily put together into a book later.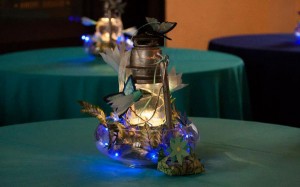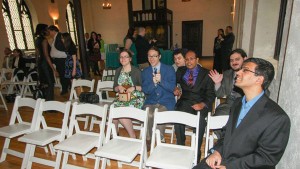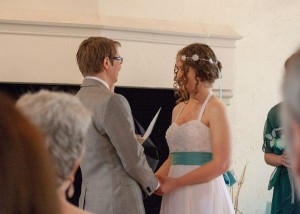 The ceremony was not too long, and everyone present was very happy for Chels and Anna. Dancing, toasts, and cake followed.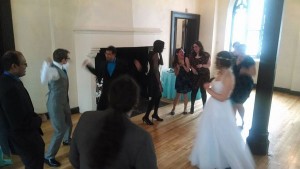 "Oppa Gangnam Style" was the biggest hit by a large margin with the younger contingent of guests, with almost everyone rocking out the choreography.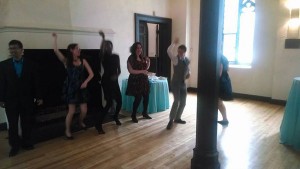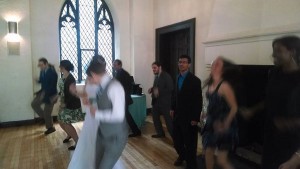 Except Piyush, who apparently just stood in the middle of the group. :P
Chelsey works as a jeweler and hand-made gifts for her guests. All the young men got framed drawings of animals and fantastic scenes, and all the young women got silver and stone pendants – everything was designed with utmost care and consideration for the receiver's tastes and personality. What an incredible gesture!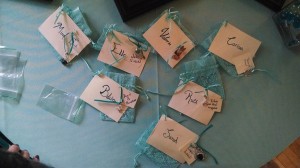 Mine has a green stone and seven little Frogtopus tentacles. :)
Then Chels and Anna were off for their honeymoon, and the rest of us dispersed. Ryan and his wife Mindy drove me to the airport where I managed to get a rental car that was sufficiently within my budget to get me home, so after driving through the sleet I made it home late Sunday night.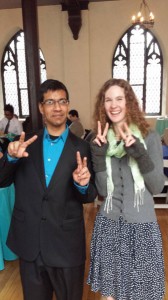 There were a few other adventures this past week as well, but I won't get into them. I took a photo walk mid-week, so I imagine there will be photos from that at some point…
Then this weekend I got up early and got back in the rental car and drove another four and a half hours to DC, dropped off the car, and took the metro up to Bethesda to meet with Maurice and Diana for lunch again, this time with the addition of Eric. The drive to Reagan Airport was amazing – especially the George Washington Memorial Parkway along the bank of the river. I was once again amazed at our beautiful capital! Thankfully everything went smoothly and I had a nice lunch with the three of them.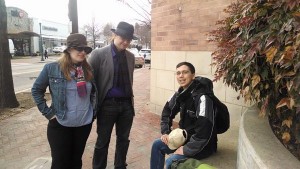 It was good to have the fancy hat club convened again, even if this week Maurice and Diana were not adorned in their top hats. The car was fixed and for about the same amount as the service guy had originally told me he would try to get it down to, so that was good. I got home earlier than I had expected and was able to spend all of Sunday relaxing by myself for the first time in weeks, which was really great.
And now I have my car back. Hopefully I will be done with rental cars for a while, it is too stressful!