I joined up with my coworker Jenny, developer extraordinaire and her husband Sparky to catch a few hours of the artisan open houses in Floyd County. Floyd is known around here for its hippie artisan flavor, with its old-fashioned Country Store and its large selection of potters, painters, photographers, and crafters of all sorts.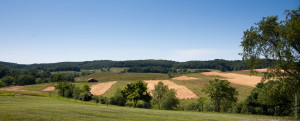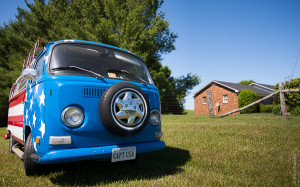 After a brief wander around Main Street looking at very fancy expensive artisan wares in the shops, we hopped in the car and drove down the hilly Virginia roads to the house of a painter, Joli Ayn Wood. I was completely entranced, and took photos inside and outside the house. The American VW bus made an incredibly picturesque sight parked by the rolling fields.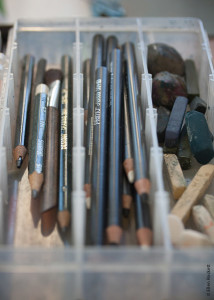 Another artist was also in her studio too, working in pastels. The opportunity to be welcomed into the artist's own house and studio was incredible, and she was very gracious. I look forward to seeing her work in the future, even if it's quite too expensive for me…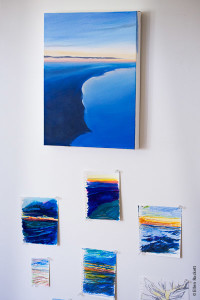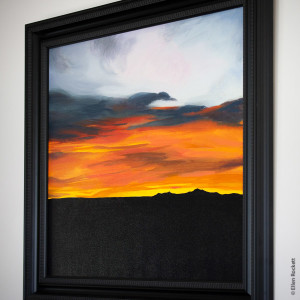 I thought her work hit a lovely uniqueness that was balanced between the meditative graphic smoothness of Georgia O'Keeffe and the lonesome timeless quietude of Edward Hopper.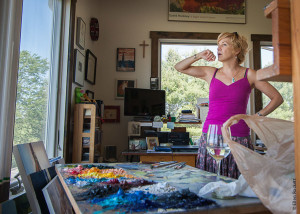 She was very kind in letting me take all sorts of photos around the room too.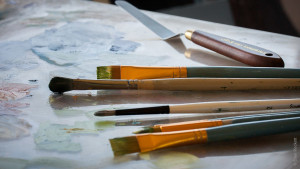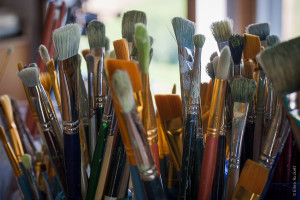 We also visited the house of a potter and his girlfriend and had an opportunity to see his studio and big kiln as well. That was interesting, and I enjoyed hearing Jenny and Sparky discuss their questions with the two potters. Plus egging Jenny on about which of the beautiful dishes she should buy "for a friend"!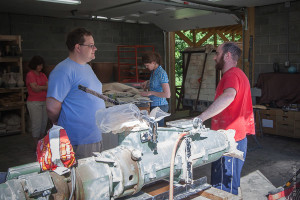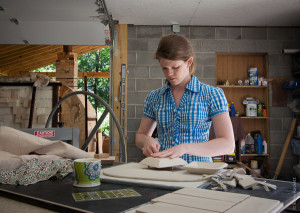 All in all it was a great afternoon with nifty people and beautiful weather and art! There are some really great artists around these parts, and I can't blame Floyd for wanting to show them off!