We were pleasantly surprised, after examining hats for a while, to find a period marching band parading down the streets of Williamsburg. Chels provided a very helpful set of extra hands for my second lens while I ran around trying to get good photos of them. I felt a little bad standing right in their marching path, but decided they needed to be used to such things.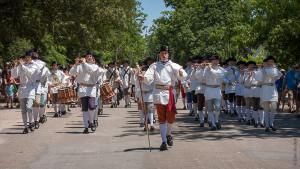 I think perhaps it was worth it. :) And I didn't see many other people doing that so I felt all professional-photographer-y.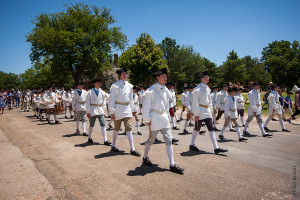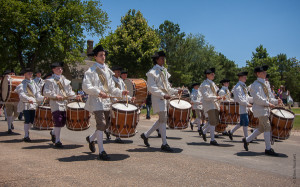 I liked the line of these guys lined up with their varying uniforms.
We wandered around and came upon the town garden, which was very pleasant, and heard from the gardener at length.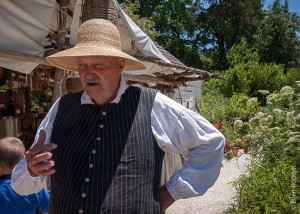 He showed us a really awesome plant he called a "Sensitive Plant."
Here's a gif of it in action from Wikipedia.
We learned all about Williamsburg cloth-making as well.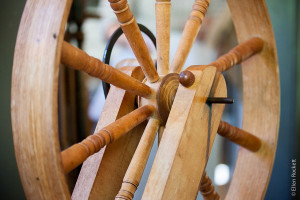 And then we went over to the milliner's shop to see the fabric in use. Apparently the shop had been owned by a woman, since that was permissible in a shop selling things for ladies' fashions.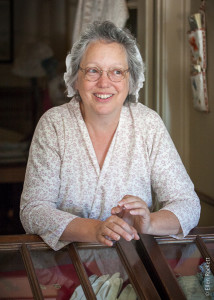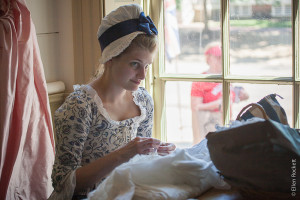 And since Chels is a jeweler, we enjoyed a visit to the silversmith, who was working on her thesis project and explaining the process. I took photos while Chels listened attentively. :)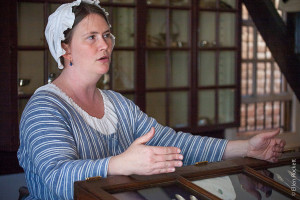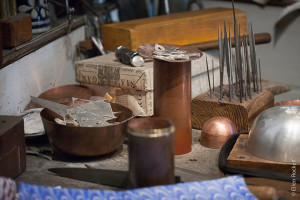 There will be one more installment of Colonial Williamsburg photos, including photos of historical men lounging on steps (perfect RPG scene fodder!) and a military demonstration.