I was up visiting Rochester at the end of August for some good adventures including singing and yarn-seeking and a pig roast. Took a lot of photos I'm quite happy with at Charlotte Beach along Lake Ontario. The weather was pleasant and sunny, but a thunderstorm blew up while I was taking photos of a seagull out on the pier and a hasty retreat was required.
Here's a first batch of photos from the day. It seemed like a good opportunity to play with some more with a few filters in Lightroom…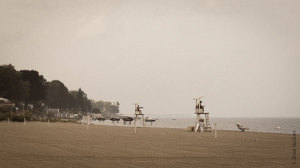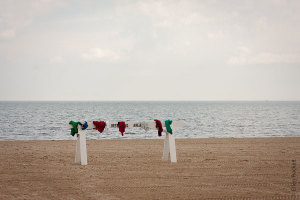 There was a group of schoolchildren at the beach for a summer program, but otherwise the beach was mostly empty. I liked the contrast of their noisy splashing and enjoyment of the beach and discarded clothing with the otherwise desolate atmosphere. Unfortunately I couldn't find an attractive enough angle to get them and the barricade in the same frame.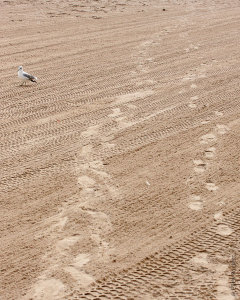 A seagull wandering around near the beach gazebo where I camped out provided good diversion. Unfortunately I was too slow to get a good photo of him in the middle of the footprints, but I did really like this composition when he wandered up close: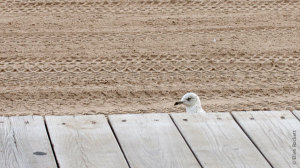 There was also a pair of very naughty squirrels, who did their best to empty the trash can of its contents onto the lawn.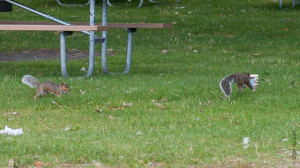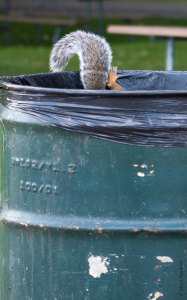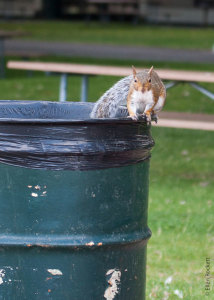 Naughty!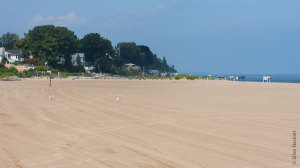 More photos from Charlotte Beach coming in the future.
Don't forget I still need a few votes on my photo contest entry to make it among the winners!