As Maurice was getting married there, I made a trip to Chicago. It was a good time to see Ben H, Lillian, and Fred for the first time in quite a while, and I took pictures. I also had adventures with a German woman in Starbucks who wanted to tell me all about her travels and observations on Americans when she found out I spoke German… That was interesting.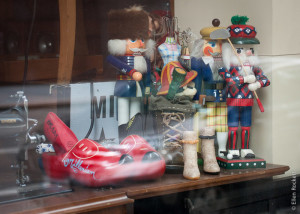 This eclectic and slightly-run-down window display of an old-fashioned tailor shop caught my eye. The weather wasn't great, so I tried shooting some photos for black and white.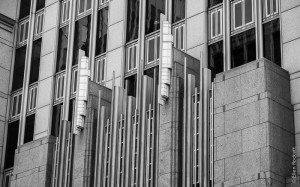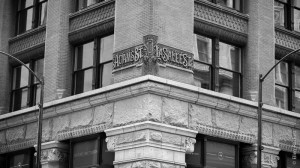 I just thought this next one was some good, timely marketing considering Stride gum's target audience…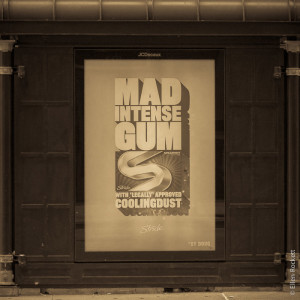 Just the addition of two single quotes makes the difference, catches the eye, and I'm sure appeals to the adventure-seeking gum-chewers drawn to the cutting edge of legalizations. For my part, I was having fun messing with Lightroom's post-processing presets.
The wedding Sunday night was fun. There was a brief ceremony for the family and friends to recognize their wedding, and then the rest of the evening was a dinner party with delicious food and lots of alcohol. People were silly.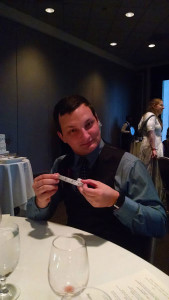 Here is a gif of Maurice and Diana cutting their cake at the wedding.