Before I show the rest of my photos from Charlotte Beach, I wanted to say thank you so much to all of you who helped vote on my photo competition entry with the Genesee Country Village & Museum! It was close but I just barely made it into the winning group! Very exciting stuff. :) So, on to the rest of the photos from my visit to Charlotte beach. There was some nice sunshine which I took advantage of, before a summer thunderstorm blew up and chased everyone under shelter.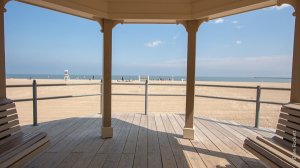 I liked the gazebo a lot with the empty sand and the sunshine and blue sky, and found it quite a classical scene. I tried to put to use what I learned from Steve in the Rochester photo group about my wide angle lens – take the time to square up with the scene and check all the lines and corners with precision. The roof fascinated me as the reflected light from the sand and floor lit it so smoothly and made it into an abstract pattern.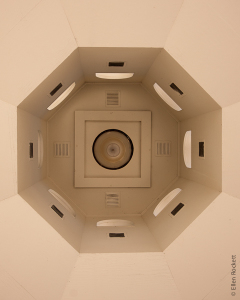 There were some clouds that were very good for photos, big towering puffy ones well lit by the sunshine – I wanted to photograph them ALL! You can see from the gradient in the sky that perhaps a storm was moving closer, but after cool, cloudy weather the sunshine was too welcome for me to worry about that.
I loved the reflective puddles along the pier. This one reminded me of some sort of abstract or surrealist painting.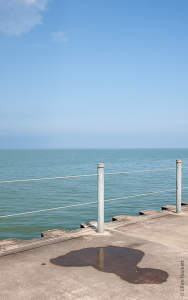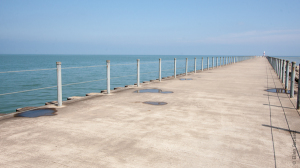 There were a few seagull buddies who were letting the oncoming storm winds ruffle their feathers until big drops of rain started falling, at which point I had to make a dash back for cover while it poured.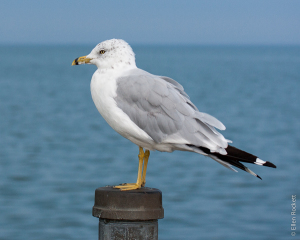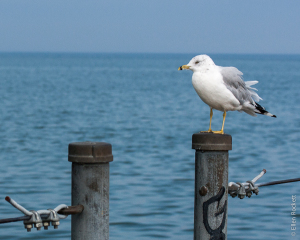 I tried to think of these photos of the birds as taking a portrait of them, the way I would of a human – what are they thinking? What is their story? They surely have an emotion and a facial expression or body language just like we would have, so I tried to get in tune with that before I snapped the shutter. Since they were quite patient to stand where they were and just look around, I was able to get quite close to them and wait for their faces to point in the right direction instead of just trying to grab all the photos I could.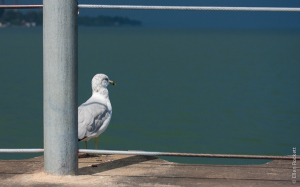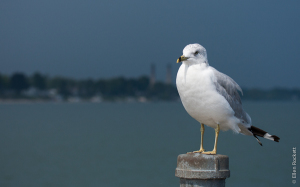 I'm quite pleased with the way a lot of these photos came out – I even have a lot more I won't bother to post but thought were very good if I do say so myself. I'll spare you the large number of slightly-out-of-focus squirrels in particular, even if they were a lot of fun…