I had a trip all around the northeast this month. My mom wanted to do some spring hiking, and I wanted to visit my grandparents and Piyush in Boston, so we teamed up for a tour of NY, NH and MA.
We drove out together to the border of New York and New Jersey, so my mom could finish up a bunch of her section hike of the Appalachian Trail. It's the first time she's added any new miles in a couple of years, so she was pretty excited!
I posted a bunch of photos throughout the trip on my instagram, but embedding them on my blog hasn't worked well in the past so I will just let you peruse it, starting on April 15 and ending April 21.
She slack-packed the first afternoon, and after I finished entertaining myself in the little village for a while, I walked out along the boardwalk to meet up with her.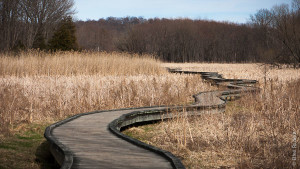 To my surprise, I spotted a frog out in the late day sun! I would have thought it was a bit chilly yet for cold-blooded critters, but near the end of the walk I saw quite a number of turtles enjoying the weather too.
There was also a young man with an incredibly shy German Shepherd out playing his guitar. When a couple of other walkers and I stopped to talk to his dog, she hid behind him and peeked shyly out at us. I didn't even think that was a thing German Shepherds could do!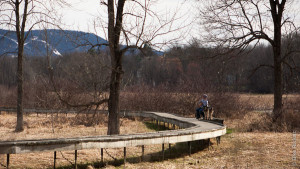 It was a nice day for a walk, even if I was not inclined to join my mom on the rest of her more exuberant hiking. She has now done all of the trail from Georgia to New Jersey, and by the time she gets back next week, we expect her to have finished the approximately 1,445 miles of northbound trail up through New York state.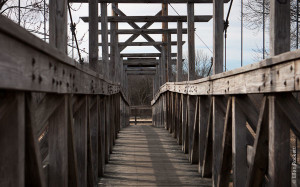 After that I headed north to New Hampshire, for a nice visit with my grandparents. Spring is finally arriving there, and the countryside was beautiful! I took advantage of the visit to take a few portraits of them.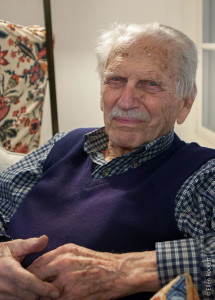 After that it was off to Boston area for a visit with Piyush, some movies (finally saw Big Hiro Six!) and a stroll around Harvard Square.
I particularly enjoyed a visit to the hat shop there, which you can see if you check out the rest of my instagram posts. I would love to have handmade hats like those, but I contented myself with just a hat band as a souvenir, which I have now added to one of my favorite old hats.
Then it was off for a visit to the local Wegmans (I had to restrain myself from squeeing my excitement at the employees) and a service at the Arlington Street Church, which I believe is one of several "UU Pilgrimage Sites" in Boston. (Long-time readers may remember my visit to Walden Pond and King's Chapel a few years ago.) The Arlington Street Church is literally across the street from the Public Gardens, and four blocks from the Boston Marathon finish line. The marathon was the next day, and with a number of out-of-town runners visiting, stories of why and for whom they run, and a blessing of the runners, it was a moving service. The sense of bravery and strength and heartfelt blessing from the entire congregation for the runners was intense.
Back in the car! More driving! At this point I rejoined my mom at Bear Mountain Bridge, where the AT crosses the Hudson River, and we took a nice "zero day" together for her feet to rest. Well, not exactly a zero day, because she still couldn't restrain herself from hiking at least a little bit… Perhaps I need not say, she is pretty serious about hiking!
We had a somewhat rainy drive up to Poughkeepsie, where we completely failed our goal of eating at the Culinary Institute of America and visiting a historical site or two. Instead, we spent the entire afternoon working our way through a spectacular three-course meal and then lumbering around campus in a food daze. To the surprise of both of us, I finished my entire meal and it was my mom that had to ask for a box! This is very unusual! But then, of course, they have a bakery operated by the pastry students, so we had to stop and get some provisions for the rest of the trip…
The next day, I dropped her off at the trail, drove to where she'll be staying once she hikes back down from the mountains, and made my way back by train, bus, and plane, to Illinois.