Wrapping up the excursion with my family to Lake of the Woods, we have the photos I took of the family dorg and friends. It was a good day for photos, with bright sunshine early while I walked around in the woods, becoming diffuse as we got back out to the manicured garden. While we were meandering down the trail, a herd of deer surprised us by running across the clearing.


Kai's deer-watching ears.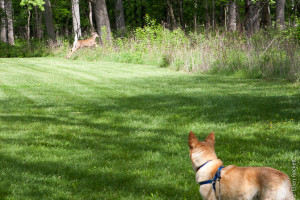 Portraits of Kai looking unusually perky for her 14+ years. She is getting to be an old lady these days. I definitely see her as my little sister, since we've had her since she was a puppy and she shares a certain number of character traits with the family.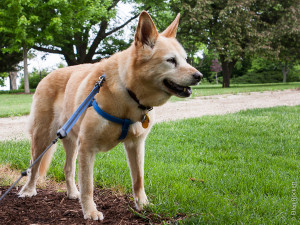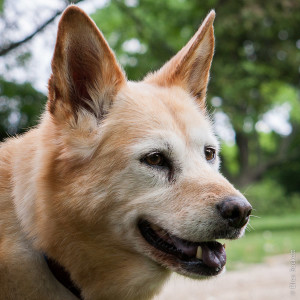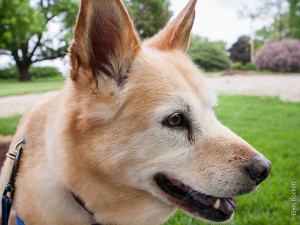 A family portrait, post exercising. I liked Kai's face peeking over my dad while he stretched.
My dad practicing for his modeling career.