Ever since I started contra dancing (June of last year), I've been hearing about the Jan Jam dance weekend in Urbana. Everyone around here anticipates it each year, and especially this year, since the Mean Lids as well as the Ripples would be playing. The nice thing about this dance weekend for me is that it's a 15 minute drive or less from where my parents live!
It was indeed all that it was promised to be, and I was only sorry not to have danced more dances! My enjoyment of the weekend was much greater than the Gypsy Moon Ball (which was still quite good), between being able to go to my own room afterwards and knowing a lot more people between the Chicago, Urbana, and Indy people who were there.
There were a few workshops in the afternoon, for variations on folky dancing, or in this case, a freeform singing workshop. I took my camera out for a while too.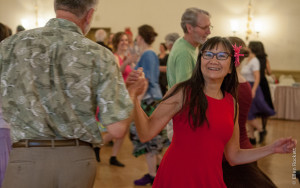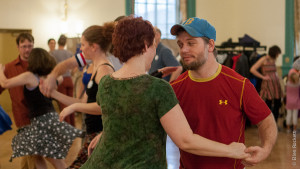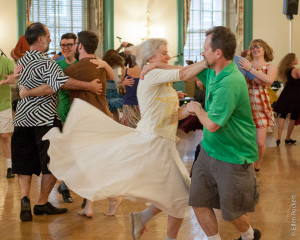 I need a skirt like this woman has. It makes for some impressive swings when she gets going!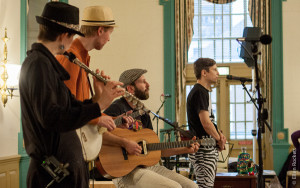 The Mean Lids are an awesome contra band.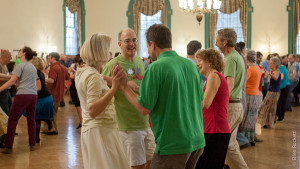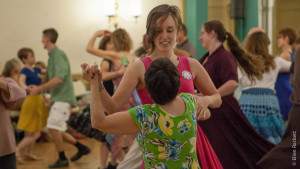 Several people asked if the woman in pink and I were sisters.